[Enlarge Display]
Tapping [Enlarge Display] enlarges text on the Touch Panel.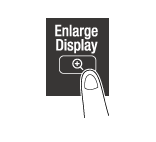 This function configures a screen layout focused on commonly used functions, enabling a user who has difficulty viewing the normal screen to easily perform operations. To return to the normal screen, tap [Enlarge Display] again.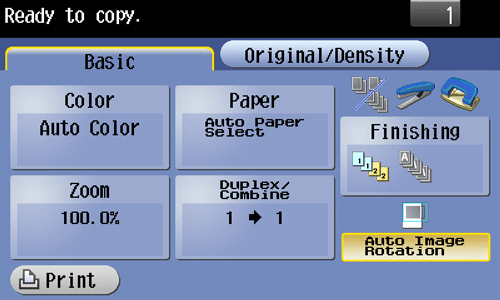 Main menu of Enlarge Display
In Enlarge Display mode, tap [Menu] on the Control Panel to display the main menu. You can change from the main menu to each function or setting screen.